Report: Exploratory mission in USA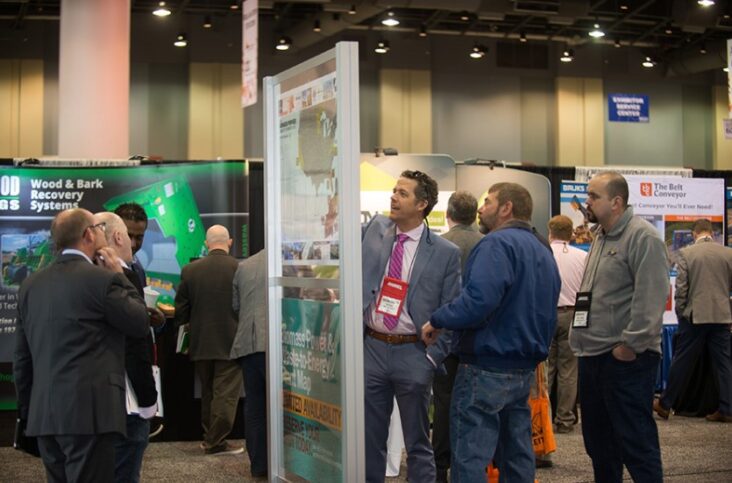 The OÖ Energiesparverband / Cleantech-Cluster and the cluster partner Scheuch took part in the 2019 International BIOMASS Conference & Expo in Savannah (Georgia).
The 12th annual International Biomass Conference & Expo took place March 18-20, 2019, at the Savannah International Trade & Convention Center in Savannah, GA. This dynamic event unites industry professionals and clients from the whole supply chain. The International Biomass Conference & Expo is the largest, fastest-growing event of its kind. In 2019, this event drew nearly 900 attendees.
Christiane Egger from OÖ Energiesparverband was invited as a speaker to the Biomass conference – Track Pellets & Densified Biomass. Her presentation was about "Dynamising Pellet Heating: The Example of the State of Upper Austria". Nearly 100 participants were attending the session. This provided a very important opportunity to present the Sentinel project and hospitality & energy related case studies. The audience consited of highly relevant actors in the whole supply chain (planners, installers, clients, funding bodies. Having the opportunity of a highly visible presentation at a key industry event is a very efficient approach to target markets.
Meetings in brief
Christiane Egger met potential partners and local market experts to develop potential collaborations and cooperation opportunities with different stakeholders from USA:
Scheuch Austria
Wood Pellet Association of Canada
BBI International
National Lead Renewable Energy, US Forestry Service
to discuss market opportunites for sustainable products and services (with a focus on the hospitality indsutry) in North America especially the US, e.g. renewable energy, interiors from wood, IT and water solutions. She received highly relevant market information. The view of stakeholders presented a wide range of application possibilities for European companies not only in the energy sector.
Other contacts:
Energex
CM Biomass
Lauzon
Ecostrat
Souteast Conference
MSL group
Walker environmental
The goals were to develop potential collaborations and cooperation opportunities with different stakeholders from USA and to expand the markets for the companies associated to the Sentinel clusters and validation of the markets.
Companies interested in specific activities in USA could contact us at info@cosmesentinel.eu.