Report: Exploratory mission in Morocco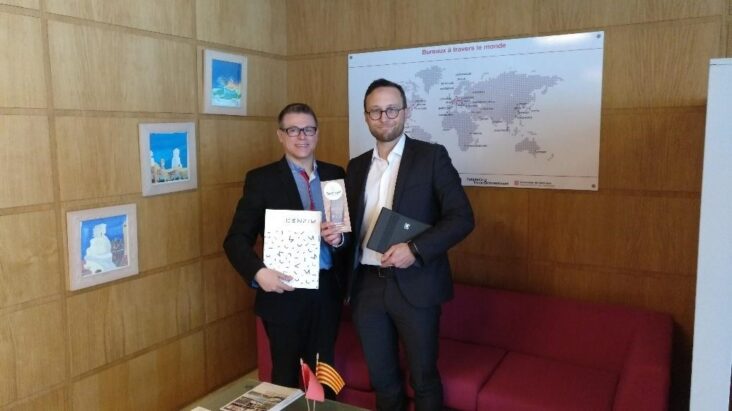 From 18th and 21st of March, an exploratory visit took place in Morocco, in the context of the fair CREMAI – Le carrefour International des professionnels de la restauration, de l'alimentaire & de l'industrie hôtelière.
CREMAI is the heart of the latest trends in hospitality. Cremai's offer is structured to meet the needs of new openings, existing businesses and professionals. Furniture, glassware, cutlery, table linen, kitchen utensils…
CREMAI is the Moroccan meeting point where the professionals of the hospitality industry can get informed, discover, train, entertain, encourage talent, meet experts, meet international and Moroccan chefs. The fair includes all sorts of hotel equipment, from furniture to kitchen.
Toni Zaragoza, project manager at Cenfim, took part to a structured business program, to meet in person potential partners and local market experts, and to develop potential collaborations and cooperation opportunities with different stakeholders from Morocco.
"Moroccan economy is strongly growing up more than 4% in the last years – said Toni – The development of the tourism and hotelier industry are strategic for the Moroccan government and this means there will be big business opportunities for those companies working in the contract hospitality sector. This is one of the conclusions of our market validation trip to Casablanca."
Meetings in brief
FNIH (Federation Nationale de l'industrie Hôteliere) & AIH Casablanca (Association de l'Industrie Hôteliere de Casablanca & sa Region)
AW MOUNTASSIR, one of the most important architectural firms in Morocco, with 30 years of experience, both in Morocco and abroad
SMIT – Ministère du Tourisme
Ordre National des Architectes
Fédération Marocaine des Arts Culinaires
Atelier Pod, an international architecture and interior design studio founded in Paris in 1999 and with offices also in Casablanca, Beirut and Dubai. The studio is specialized in luxury and high-end projects in the fields of retail, residential and hospitality
INTEREDEC HOLDINGS LTD, an Architectural Services company in CASABLANCA, Morocco and around the world. INTEREDEC is specialised in hotels, they owns and manages brands like Hyatta and Sofitel in Morocco, amongst others
The goals were to develop potential collaborations and cooperation opportunities with different stakeholders from Morocco and to expand the markets for the companies associated to the Sentinel clusters and validation of the markets.
Companies interested in specific activities in Morocco could contact us at info@cosmesentinel.eu.