Innovation of the Water Sector: forum in Barcelona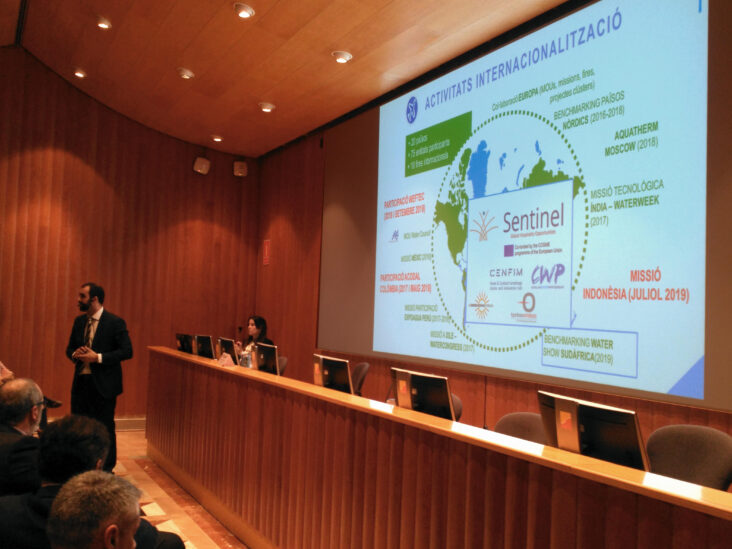 During the third edition of the Forum for the Innovation of the Water Sector, held in Barcelona on March 7, Xavier Amores Bravo, cluster manager of CWP explained the SENTINEL project and its internationalization opportunities to the audience.
The event had 170 registered people including representatives from SMEs, big companies, research and technological centres and public administrations, among others.
Moreover, the leaflets of the SENTINEL project were also distributed to the participants of the event in order to achieve the maximum dissemination of the project within the CWP's members and the water sector.